MEET THE
Hotel Metropolis
The hotel draws its name from the mother city of culture and arts, which was, and remains to date the city of Ioannina.
Efthymios Lytsikas, grandfather of the present owners, after spending 19 years of working life in the USA (St. Louis, Missouri), returned to Ioannina in 1931. The construction works commenced in mid-1931 and were completed in 1934.
Hotel Metropolis opened its doors in August 1934 and immediately impressed its business & leisure customers as it was the first hotel of the extended region with running clean water and central heating, as stated in the Greek / French brochure of the time.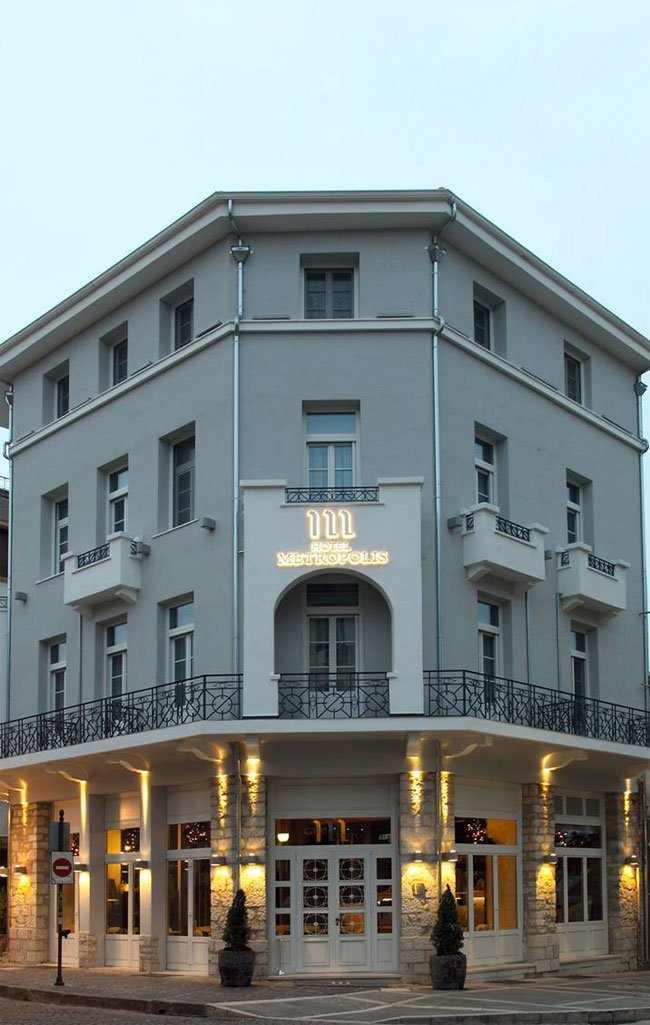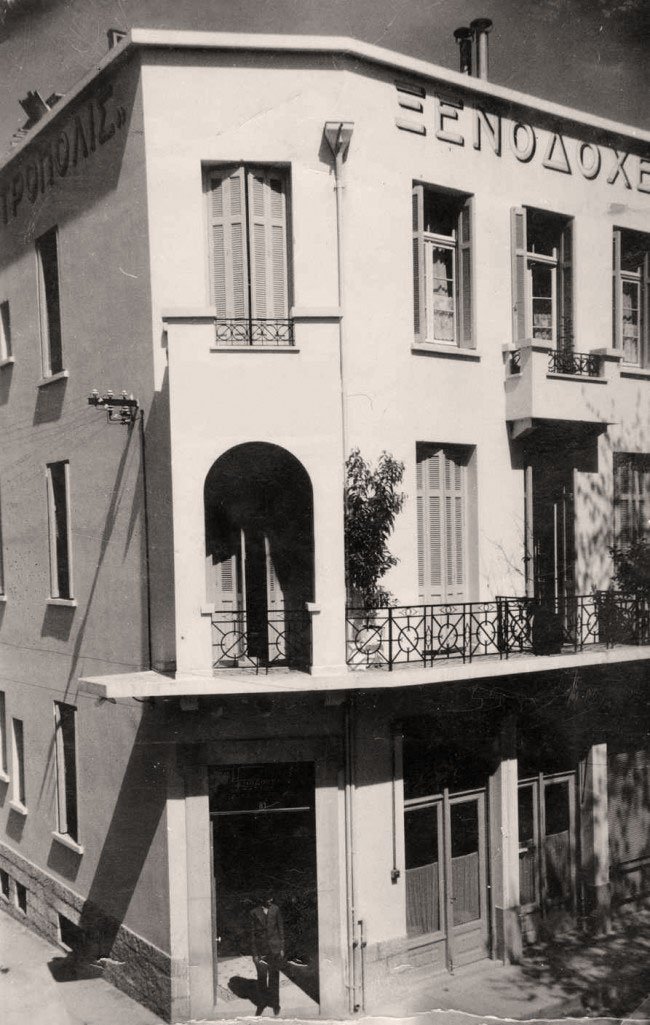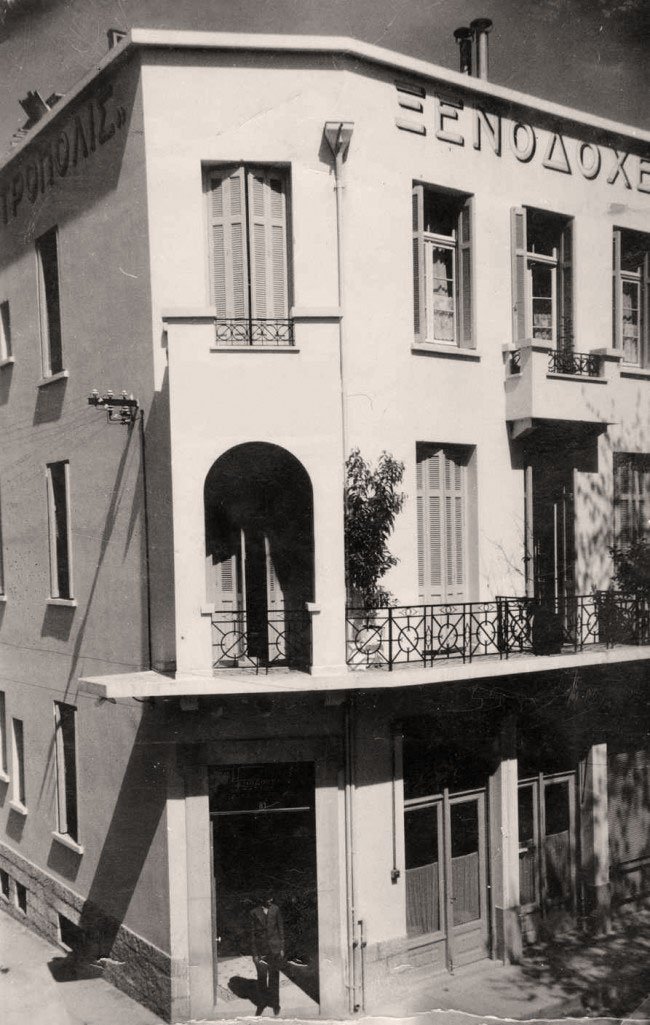 LEARN
More Information
The hotel, a spectator of history since 1934, has hosted prominent figures of the era, and had deservedly earned the reputation of the most prestigious hotel in the Balkans.
In November 2012, after 78 years, the present owners of third generation Lytsikas family gave Hotel Metropolis again the modern, austere, discreet luxury and European looks that deserves.
The neoclassical building, having retained every detail of the exterior architecture, holds an unexpected surprise for the guest with its unique interior design as it was constructed entirely from scratch in the interest of discreet luxury of modern boutique hotels.
The sixteen guestrooms of 1934 have given way to nine luxurious rooms, each one with its own unique and distinct design.
On the ground floor, guests have the opportunity to enjoy local delicacies and gourmet cuisine in the cozy café – bistro.
The traditional Greek hospitality, the amenities, the unique approach to interior decor and ambience of Hotel Metropolis, aspire to satisfy even the most demanding guests.
A unique and enjoyable journey starts in the lobby and continues through the guest rooms…