VIEW THE
Ancient Theater of Dodoni
The Ancient Dodoni was a worship center of Zeus and Dionysus. It is located about 2 km from the settlement of Dodoni, in a closed, long valley, at the foot of Mount Tomaros, at an altitude of 600 m.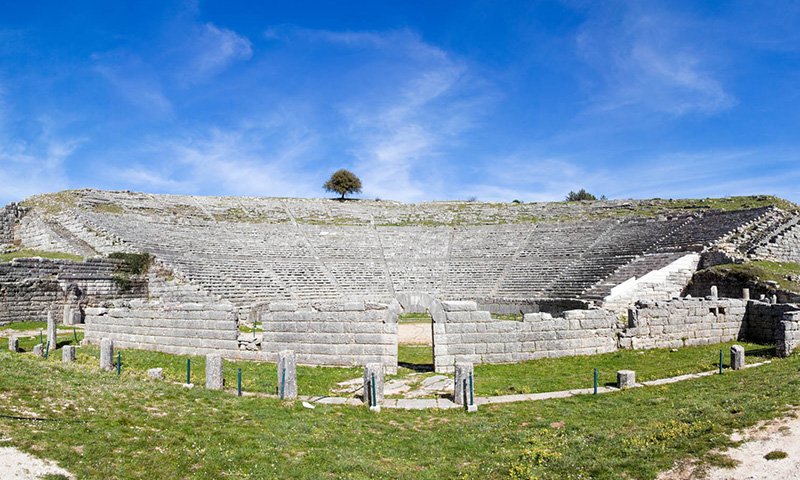 The first testimonies about the existence of the oracle of Dodoni as a worship space are placed around 2,600 BC. It is the oldest oracle that is found in Greece. Mythology says two pigeons flew from Thebes of Egypt: one landed in Libya, where the temple of Ammon Zeus was built, and the second came to Dodoni, where the oracle was founded.
The Ancient Theater of Dodoni was built in the 3rd century BC. on the reign of Pyrros and follows the design of all the Greek theaters. The theater suffered repeated disasters, rebuildings and configurations in the centuries that followed the decline of the kingdom of Epirus and during the years of Roman conquest was used as a arena.
The wall in front of the first seats was built at this time to protect viewers from the beasts. From the 4th century AD ceased to function. The first excavations and restorations in the archaeological site of Dodoni began in 1875 and continue until today.
The ancient theater of Dodoni is located 22 km away from Ioannina. The working hours of the Dodoni Archaeological Site are daily from 08:00 to 15:00. Telephone number 26510 82287.