VIEW THE
Cave of Perama, Ioannina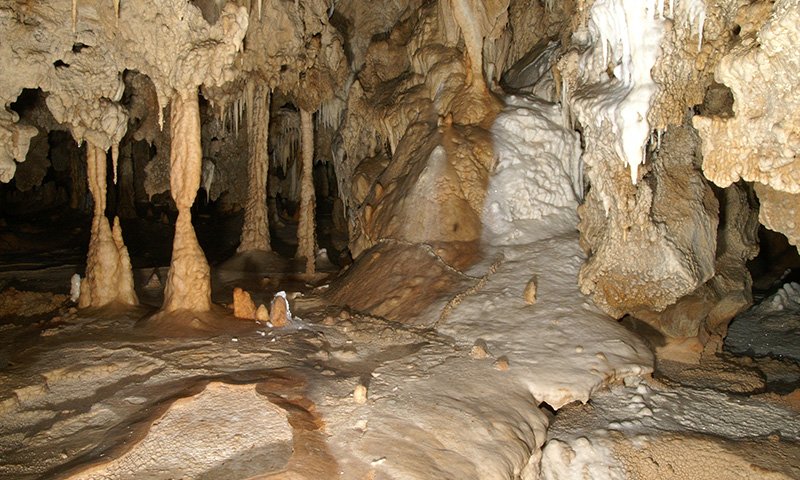 The Cave of Perama is next to the idyllic lake, only four kilometers away from the city of Ioannina, in the old national road of Ioannina-Metsovo in the homonymous village. The cave was created 1,500,000 years ago in the Goritsa hill. It was accidentally discovered in 1940 during the Second World War (as they were looking for shelters for protection against bombardment), and after the end, it was first photographed by Konstantinos Kasvikis, a trainer and amateur speleologist.
Thus, John and Anna Petrochilou (founders of the Hellenic Speleological Society) learned of the cave, and began systematic exploration and mapping to become the first tourist arranged in Greece.
It is one of the best in the world with a great variety of stalactites (19 at the time when most Greek caves are 6-10). Along the length of the route, about 1,500 meters, you will find many halls with a particularly rich decor. You will also see fossilized bones and teeth from a rare species of bear, the cave bear, found there for the first time.
It occupies an area of ​​14,800 sq.m. and the tourist route is a total of 1,100 meters.
The cave is open daily from 9:00 to 20:00 with a ticket of 6€ (normal), 2,50€ (student, student, military, multicultural) and 1,50€ (for children 8-12 years old) (tel. 26510 81521 & 81650).